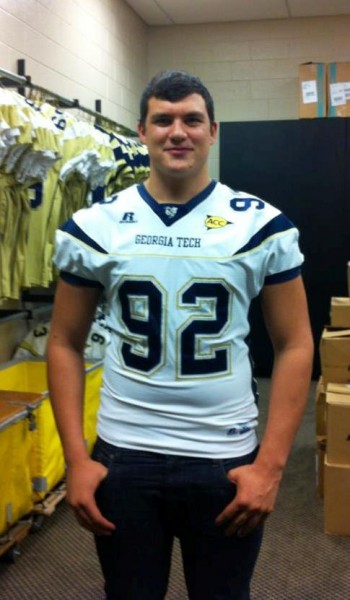 As per Bring it On Sports:
Adam Gotsis of the Monash Warriors is being recruited by Georgia Tech to play Gridiron.
Adam and his parents will be leaving Australia on Thursday the 19th of January on an Official visit to Georgia Tech Campus which is located in Atlanta. Georgia Tech will be paying for Adam's flights as well as his accommodation and meals.
Adam and his parents will meet with the coaching staff of Georgia Tech and will also tour the facilities. This is a great opportunity for Adam to play Gridiron at a High level as well as get a quality education and have a potential chance to go to the NFL.
Gridiron Victoria congratulates Adam and the Monash Warriors on this fantastic achievement and wish him all the best at Georgia Tech.